What is the OMY Sustainability Vision?
In May 2007, we released the Otemachi, Marunouchi, and Yurakucho (OMY) Environment Vision with which we were able to nurture not only economic efficiency, but also environmental awareness in the district. Since then, having experienced the Great East Japan Earthquake, the global economic downturn, and population decline, we came to believe that it is important for urban and regional development to address various issues from an integrated point of view rather than tackling them individually.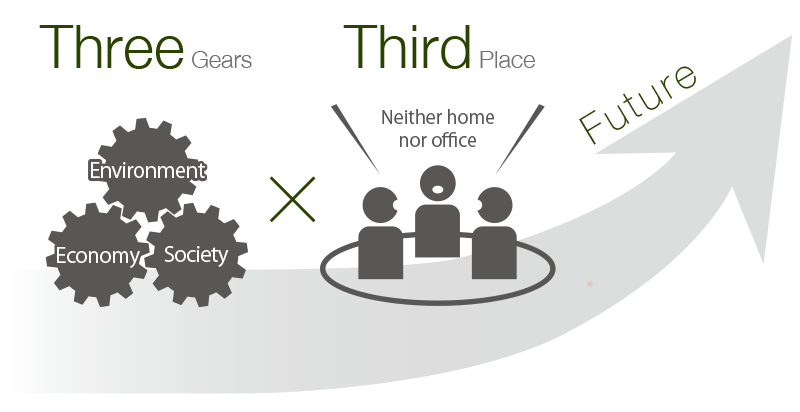 In other words, it is important to create a model*1 that is critical in resolving the issues of urban and regional sustainability by balancing and linking the environment, economy, and society. This in turn will lead to new business opportunities and increase the value of the OMY area. Thus, we are now taking a new step forward by evolving from the Environment Vision to the OMY Sustainability Vision.
*1 This idea coincides with the so-called Creating Shared Value (CSV) movement of recent years and the industrial strategy to create value for both society and business by creating businesses aiming to resolve social problems.
Vibrant and Lively City for 1,000 Years and More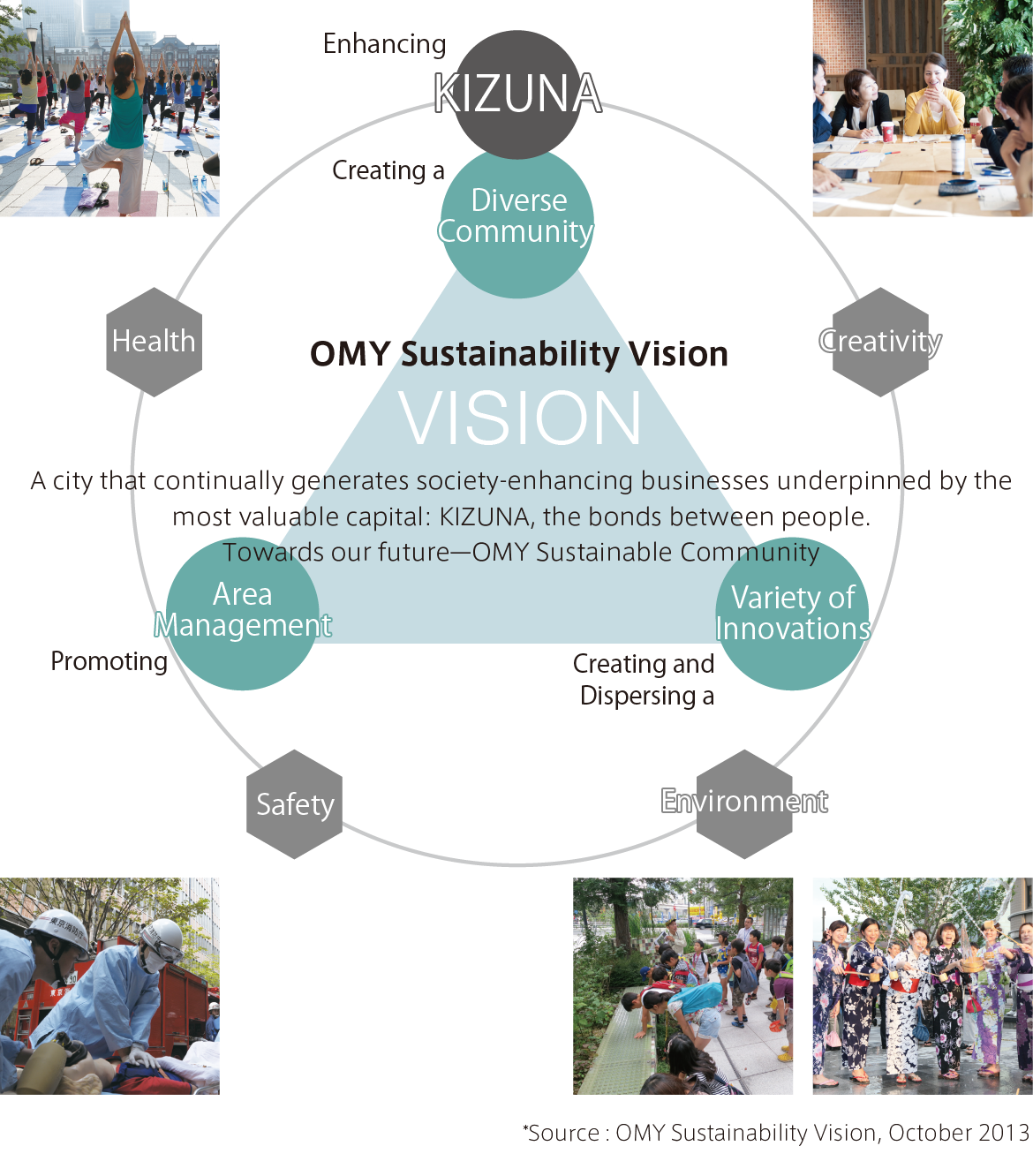 Nine key objectives
Creating diverse communities that encourage creativity
Systematic use of external and public spaces where people gather
Supporting innovation concerning new problem areas
Enhancing the functionality of a sustainable city by ensuring business continuity
Establishing an integrated energy management system
Utilizing water resources and restoring urban water networks
Building a new transportation and distribution system comfortable with minimal environmental impact
Multistage waste use
Promoting sustainable area management activities and developing human resources
---